Home Inspirations rental furniture, over a decade of experience in renting and styling temporary home interiors.
For the past 10 years, Home Inspirations has successfully delivered hundreds of interiors to clients staying in The Netherlands temporarily. We are passionate about our job. Our ultimate goal? A satisfied customer, You!

Home Inspirations is committed to providing quality and inspiring temporary home interiors to expats for their short or long term stay in the Netherlands. We work with relocation companies, multinational institutions and individuals to deliver high quality and stylish temporary home interiors. Our experience is reflected in the way we work and, of course, the end result. At Home Inspirations we go the extra mile for all of our customers.
Through our diverse clientele and years of experience renting furniture and styling (temporary) homes we have learned what it means to bring our best every time.

Clients that rent furniture from us are especially satisfied with our competitive prices, multi-lingual communications, outstanding service and stylish home furniture packages. We are happy to think through ideas with you as we strive for client satisfaction.

For the past 10 years we have brought outstanding service to hundreds of companies, individuals and institutions here in The Netherlands and abroad, including:
Expatriates
Embassies and emigrants
Housing corporations and real estate agencies
Project developers and construction companies
Sports organizations
Home staging stylists
Individuals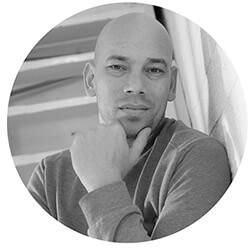 Worry free furniture renting and complete setup
Home Inspirations is your partner when solving interior challenges. For every problem we will work together with you to find a solution. You let us know what you want and we get to work. We work fast and efficiently.
Our strength lies in the service that we offer and this service does not stop with the mere delivery of furniture. We complete the picture by offering additional items such as:
Kitchen accessories
Home textiles
Domestic appliances
Childrens'and garden furniture
Window, wall and floor treatments
Home décor

Flexibility and Freedom of choice
To optimize our clients' experience we always stay flexible. We offer a large range of service and furniture lease options.
Rental furniture for every budget
Added services such as interior photography and floor treatments
The necessities to all the extras, basic to luxurious interiors
Rental periods starting from a few weeks to as long as you need
Home Inspirations Furniture rental customers
We have a large customer base of satisfied parties; international organizations, businesses, housing professionals and individuals including expats. Our references speak for themselves!
Quality and cost effectiveness
We manage our own transportation services, storage and stocks. As a result we can deliver anywhere in the Netherlands within 48hrs! This enables us to fully guarantee the quality of our services. We deliver from our own stock, we manage our own transport services and our in-house styling team guarantees an inviting interior every time. All of this to make sure that our clients feel at home in their new environment.
Managing matters our own way also allows us to offer competitive prices through all inclusive monthly packages. There are no surprises afterwards: delivery, installation, styling, pick-up, insurance and service are all included. This makes Home Inspirations your one stop location for everything you need at home.
At Home Inspirations you will find everything you need under one roof.
Find out more about renting from us or contact us directly about the possibilities.